Objective
To optimise the risk-return profile relative to global financial markets over a period of more than five years.
Investment universe
Equities: a focus on high-quality companies with strong and sustainable profitability
Bonds: high-quality issuers with good liquidity
Other: money market funds and cash
Strategy
Invest between 20% and 70% of assets in shares in listed companies
Invest between 0% and 80% of assets in bonds with a minimum rating of BBB-, a maximum of 10% in bonds with a rating below BBB-, a maximum of 10% in unrated bonds and a maximum of 10% in UCITS
Variable equity exposure of between 0% and 70% after any use of hedging derivatives
ESG approach
Exclusions
---
Sectoral
Non-conventional arms, tobacco, non-therapeutic cannabis, pornography, gambling.
Behavioural
Major controversies relating to the environment, society, governance, business ethics or products.
Best-in-Class
---
ESG requirement
>50% of net assets in equities and bond with the best ratings (A+, A-, B+).
86% at 30th June 2023
Engagement
---
Voting at AGMs
Voting at least 50% of shares held.
Dialogue
Engagement in dialogue with management bodies on ESG issues.
Team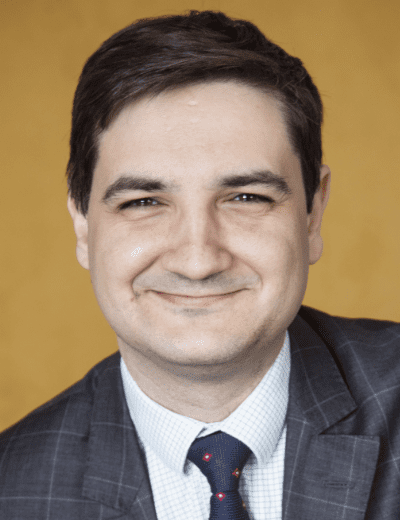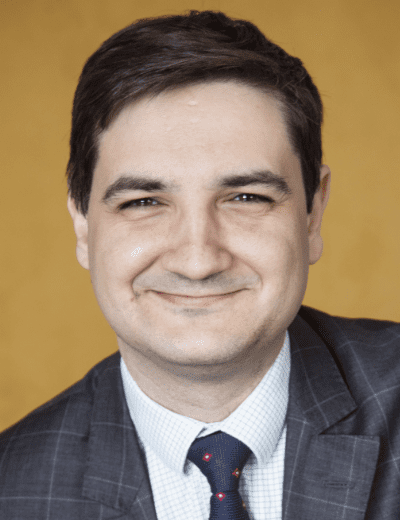 Nikolay Marinov
Analyst, Fund manager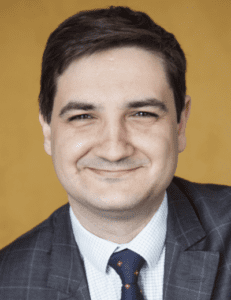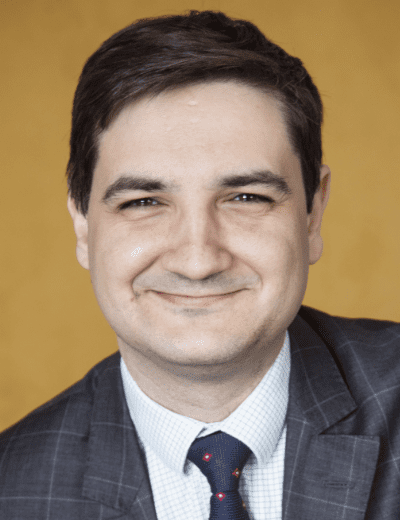 Nikolay Marinov
Analyst, Fund manager
I joined the ranks of Clartan Associés as an analyst in 2015 following a spell as an intern and my graduation in finance from Sciences Po Paris. My role in the firm is to assist the manager's team in the scrutiny, valuation and monitoring of the companies that constitute our investment universe. More a craft than a science, valuation obeys principles rather than laws and as is a field of personal fulfillment, an endless quest for perfection. At Clartan Associés I appreciate the investment philosophy combining value investing with team work that limits individual bias. Furthermore, the firm applies rigor and discipline in its decision-making which augurs well for the future and motivates me to take part in its further growth.
Training : IEP de Paris
Languages : French, English, Bulgarian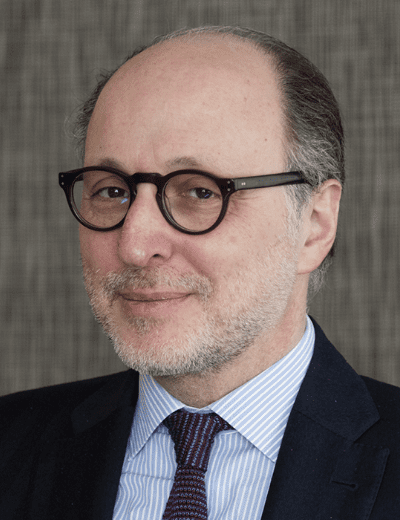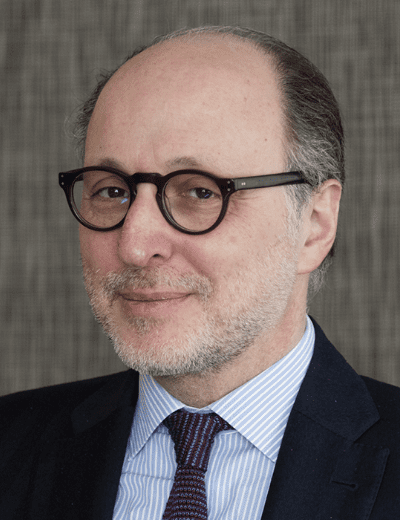 Thibault du Pavillon
Partner, Fund manager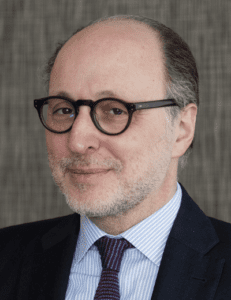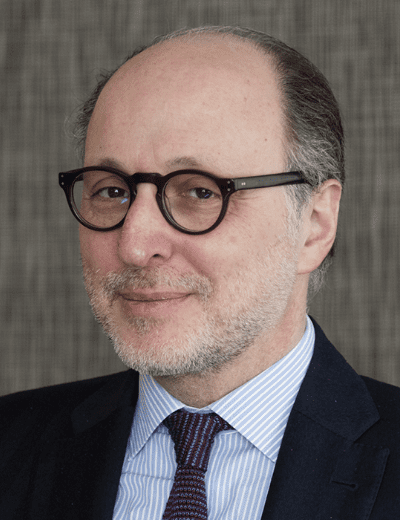 Thibault du Pavillon
Partner, Fund manager
A six month work placement at the end of my ESTP engineer training was an early opportunity to get to know this "shop", as the Anglo-Saxons say. The company had only five members of staff at the time, was managing 20 million Euros and they used the Minitel to consult the prices! The human scale of the company, its reactivity, team spirit, a long-term view of client service and the entrepreneurial project really did win me over.
So I went back to Clartan Associés, after two years auditing at KPMG, in 1999; from certification to analysis of accounts, with in-depth studies of companies and an understanding of their DNA. A vast and lively universe of investment has been opened up to me. My taste for investigative work is today still as strong as ever.
I have not looked back since that time, still with the same values and the same prioritisation on the interests of the client; the shares being managed exceed the billion Euros, and Clartan Associés is more than 30 persons.
Training: ESTP (Special School for Public Works)
Languages: French, English, Spanish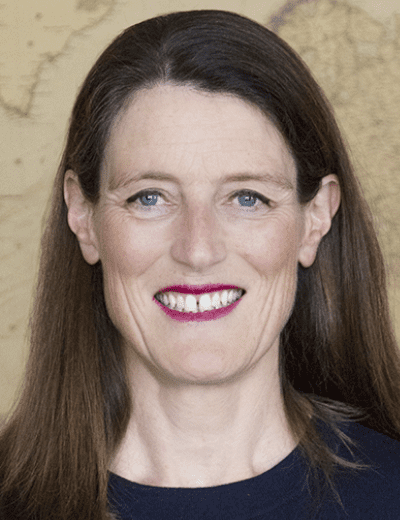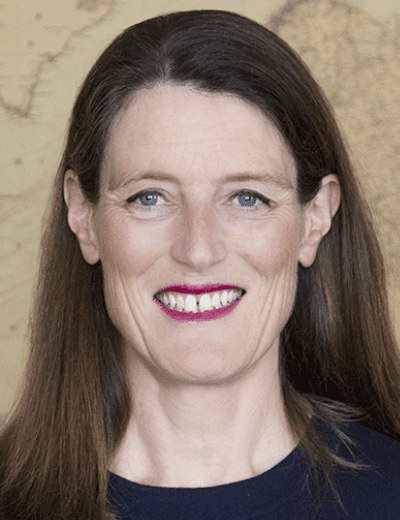 Elizabeth de Saint Leger
Fund manager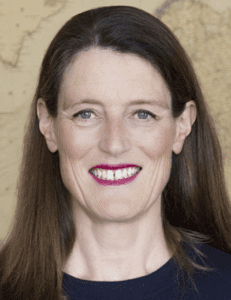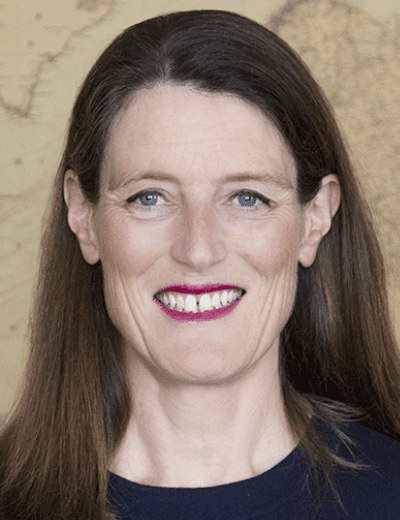 Elizabeth de Saint Leger
Fund manager
I worked for the BNP Paribas group for fifteen years before joining Clartan Associés in 2011. At each step of my career I have looked, as far as possible, for a supportive human environment, membership of a team that I respect and activities that combine analysis and contacts. My arrival at Clartan Associés has an extra dimension in that I am asked to fit in with a rather special form of organisation, with a degree of rigour and professionalism corresponding to the responsibilities of capital management for third parties, and a philosophy of sustained service that entails a long-term view. My training as an engineer and my professional experience in management control and looking after the clients of large multinational companies means that I am able to contribute to financial analysis and relations with our professional and institutional clients. Finally, I like to think that my British nationality adds a certain exotic island touch.
Training: Ecole Centrale Paris / MSc Econometrics Cambridge University / Collège des Ingénieurs
Languages: French, English, Spanish
Performances
Annual performance
Cumulative performance
Annualized performance
Past perfomance is no indication or guarantee of future performance.
Risks
Risque actions
Lorsque les marchés actions reculent, la performance du fonds peut être impactée négativement.
Risque de perte en capital
Le capital investi peut être perdu.
Risque de taux
Les taux d'intérêt peuvent être influencés par nombre d'éléments ou d'événements comme les politiques monétaires, le taux d'escompte, l'inflation, etc. L'attention de l'investisseur est attirée sur le fait que l'augmentation des taux d'intérêt a pour conséquence la diminution de la valeur des investissements en instruments obligataires et titres de créance.
Risque de crédit
Il s'agit du risque pouvant résulter de la dégradation de signature d'un émetteur d'obligations ou titres de créance et ainsi être susceptible de faire baisser la valeur des investissements. Ce risque est lié à la capacité d'un émetteur à honorer ses dettes.
Risque de change
Dans le cas d'investissements dans des actifs libellés dans des devises différentes de la devise de référence du fonds, ce dernier peut être affecté par toute fluctuation des taux de change.
Characterisctics
Sub-fund net assets
€45,492,446
Dividend policy
Capitalisation
Custodian
Banque de Luxembourg
Advisable holding period
Over 5 years
UCITS creation date
21/12/2012
Fees
Expense Ratio
1,94 %, of which 1,60 % management fee
Entry fee
3 % (maximum - Not earned by Clartan Associés)
Legal notices
The information presented above does not represent either an offer for sale or investment advice. For full information on strategy, fees, all risks and the recommended investment period, please refer to the prospectus, KIID and other regulatory information available on our website www.clartan.com or free of charge on demand from the company's head office.